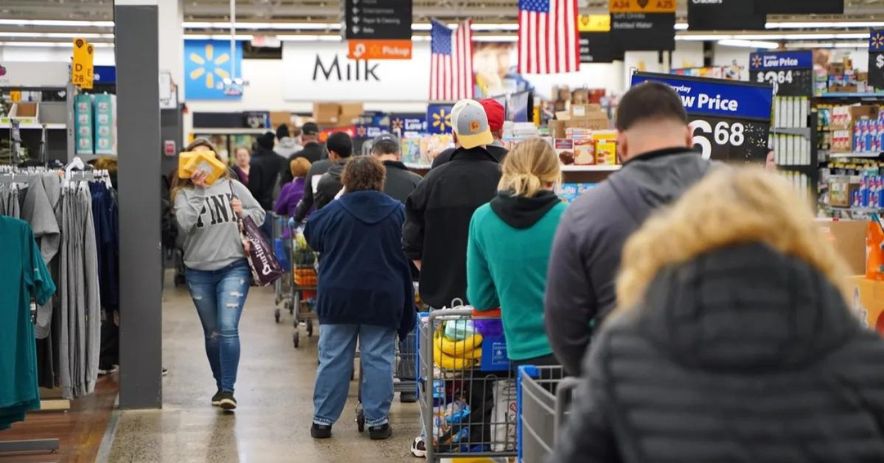 The performance of companies in the retail sector is sometimes greatly influenced by customer evaluations.
Steelyard Walmart has frequently received negative feedback, which continues to generate a lot of problems. People frequently inquire as to why Steelyard Walmart is the worst Walmart in America. The reason behind the question is that Walmart continues to forge a solid reputation for itself. If you have the same concern, read on to find more on this topic!
Why Is Steelyard Walmart the Worst Walmart in America?
Due to the lack of staff and poor management, Steelyard Walmart has been named the worst Walmart in America. As a result, the scenario leads to poor performance, which negatively impacts both customers and staff. Customers show high degrees of unhappiness, which explains why this store has gotten so many bad ratings.
Reasons Why Steelyard Walmart Is the Worst Walmart in America
According to reports, Steelyard Walmart considered the worst Walmart in America. It has the following negative qualities:
Long Checkout Queues
Customers have highlighted Walmart's long checkout lines as one of the worst things about the store. In particular, Walmart in Steelyard experiences long and unpleasant lines because the store does not have enough staff. Another reason is the broken checkout equipment. Clients discover that fewer than half of the cashier stations are operational. This forces everyone to line up for the few working ones. The majority of consumers are generally turned off by such long wait times, which contributes to the store's poor reputation.
Inventory Issues
Customers have also complained that they dislike shopping in Steelyard Walmart because most people frequently have trouble finding the products they need. For instance, customers have seen poorly stocked shelves, missing products in specific areas, disorganized displays, and frequent modifications in some shopping isles.
It should be noted that a lack of inventory and the absence of some items on the shelf may be related to the high demand for particular goods. But customers have observed that staff members are lazy in reloading the shelves in the store.
Consumers have found it difficult to shop at Steelyard Walmart due to inventory issues because most customers rely on Walmart as a one-stop shop for basic household items.
What Does an Order Filler at Walmart
Fewer Employees to Provide Shopping Assistance
clients at Steelyard Walmart would rely on Walmart employees for help while shopping because of the many urgent difficulties caused by inventory problems. For instance, a client may need help selecting substitutes for an item that is out of stock. Or they may need help in finding certain goods on the shelves after changes to the old arrangement of the shelves.
The understaffing at Steelyard Walmart makes it difficult for shoppers to identify colleagues and ask questions about the products they need. Due to this poor customer care service, most customers become irritated. It ultimately leads to Steelyard Walmart being regarded as the worst Walmart in America.
Unfriendly Walmart Associates
Walmart in Steelyard has reportedly had a staffing shortage. But the employees who are there have been described as being unwelcoming and lacking in customer care. You may receive the assistance you require when shopping. But the employee may not appear very excited to serve you.
The unfriendliness of the Walmart staff at the Steelyard store might be a result of their dissatisfaction with their working environment.
Less Product Variety
Walmart is often known as a one-stop shop for most consumers. But Walmart Steelyard is said to offer fewer product options for its customers. The majority of consumers could have various preferences. But Steelyard Walmart's absence of a wide selection of products might be considered a drawback.
Also, a lack of product variety leads to high demand for the stock that is present, which contributes to the frequently seen bare shelves at Steelyard Walmart.
Should I Call Walmart About My Application
Lack of Supervision for Employees
Employee management is crucial to the operation of Walmart shops. But Steelyard Walmart consumers have complained about a lack of staff management among its associates. For instance, Steelyard employees could be misusing the liability to use mobile phones for personal interests now because Walmart has lifted a previous prohibition on doing so while at work. Many clients have complained that during working hours, employees and managers might be seen using their phones. As a result, when consumers approach an employee who is preoccupied with their gadget, they are met with fragmented attention.
Poor Management in The Parking Lot
Customers at Steelyard Walmart have complained about the poorly maintained parking lot. The parking lot appears to be a confused mass of leftover metal. Additionally, buyers who come at Walmart in a car tend to be more fearful because of the parking lot's reputation for having a lack of protection in Steelyard.
Many consumers are quite concerned about the parking lot. Thus some may decide to leave the premises before even visiting the business.
Is the Steelyard Walmart still the worst one in the country right now?
Yes, the worst Walmart in America right now is still Steelyard Walmart.
Is It Possible for Steelyard Walmart to Be Like Other Walmart stores That Are Good Out There?
It is feasible only if Steelyard Walmart is well-run and the administrative team finds ways to operate the shop without breaching any regulations.
Why Is It Taking So Long For My Walmart Order To Process
Which American Walmart is the best?
Numerous Walmart locations are listed among the finest in the nation. Some of the shops have city rankings. Texas, Houston, Jacksonville, and Orlando are home to the top Walmart locations.
Conclusion
Due to complaints of poor customer service and dissatisfied customers, Steelyard Walmart has just been dubbed the worst Walmart in America.
Overall, Steelyard Walmart may wind up losing the majority of its regular consumers because customer happiness is a major aspect in the retail industry.