What is Proofreading?
Proofreading is an art in which you test your publications. Check your document grammatically and technically to remove errors related to grammar, spelling, and typographically. Proofreading is a testing procedure in which you read and fix your text just before publishing it.
In the past, this process was done manually by Proofreaders. But now a day's software is available for this process. Many tools provide the facility of proofreading.
Another issue which also matters in publications is Copy Write. If you publish someone's writing without permission, this is against the law. By using proofreading tools, you can also check the plagiarism in your document and remove it. Online tutor jobs for teens is the best way to earn online for students.
Importance of Proofreading Tools?
Proofreading tools are essential because they provide us with the facility of proofreading. These tools provide us with the facility of Grammar testing, plagiarism detection and removal, and many other services.
Using these tools quickly, we can make our text precise, compelling, and useful for users. Through Turnitin, we can check the plagiarism. Using these tools in seconds, we can test our document and edit it according to the grammar. By using these tools, we can also earn money.
We can make money through proofreading materials of our clients and charge them. For example, a blogger wants to proofread his blog, but he has no premium account of these tools, so we provide him with service by using our premium accounts. So in this way, proofreading is essential. Have a look on internal links to make your article perfect.
List of Top Free Online Proofreading Tools:
1. Grammarly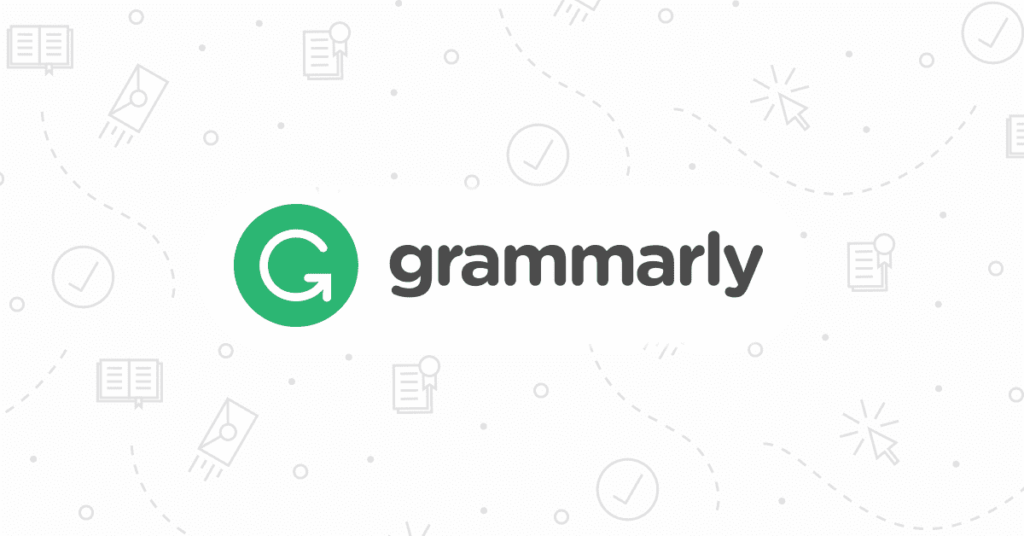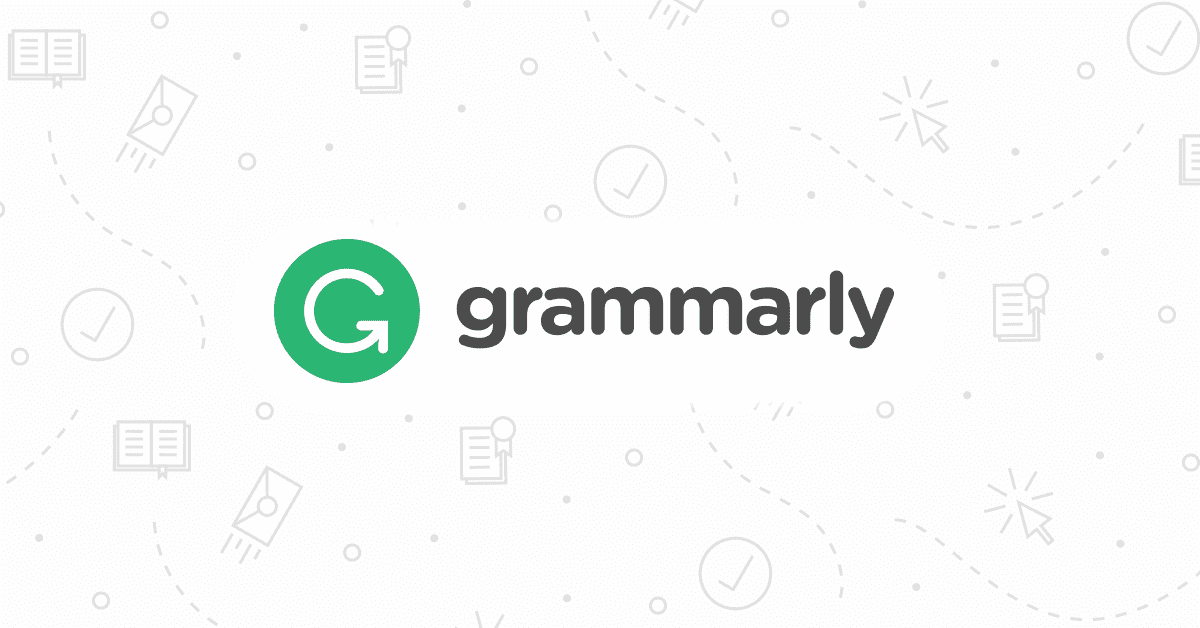 Grammarly is an online writing assistant, and we can check our text by using it. It provides us facility of Spelling checking, Plagiarism checking, sentence structure checking, and many more. It is an artificial intelligence-based tool which works on language processing.
It's a free version, and a premium version is available. Grammarly also provides you facility of MS word plug-in. It means you can check your document directly through word by using the Grammarly plug-in.
Features of Premium Grammarly Tool are:
Text editor
Spell Checker
Punctuation Checker
Grammar Checker
Plagiarism Checker
Suggest you alternative of sentence
Suggest you synonyms
You can Set Goals of Article Writing
Unlimited Words are Supported
Subscription Charges: Monthly Subscription Price of Grammarly is $29.95/ month. The quarterly premium subscription cost is $19.98 per month, but you are restricted for paying $59.95. The annual premium subscription cost is $11.66 per month, and you are limited to pay $139.95.
2. Google Docs
Google Docs is another online tool that provides you facility of proofreading. You can edit documents check grammar. You can create a report, can edit it, and can share it with your friends. Google docs are free for one-person use.
Subscription Charges: The business version of Google Docs is $5 per month. Google Docs provides fantastic features related to proofreading. You just have to sign in with your Google account, and you can do all the activities associated with proofreading, including document creation.
3. Linguix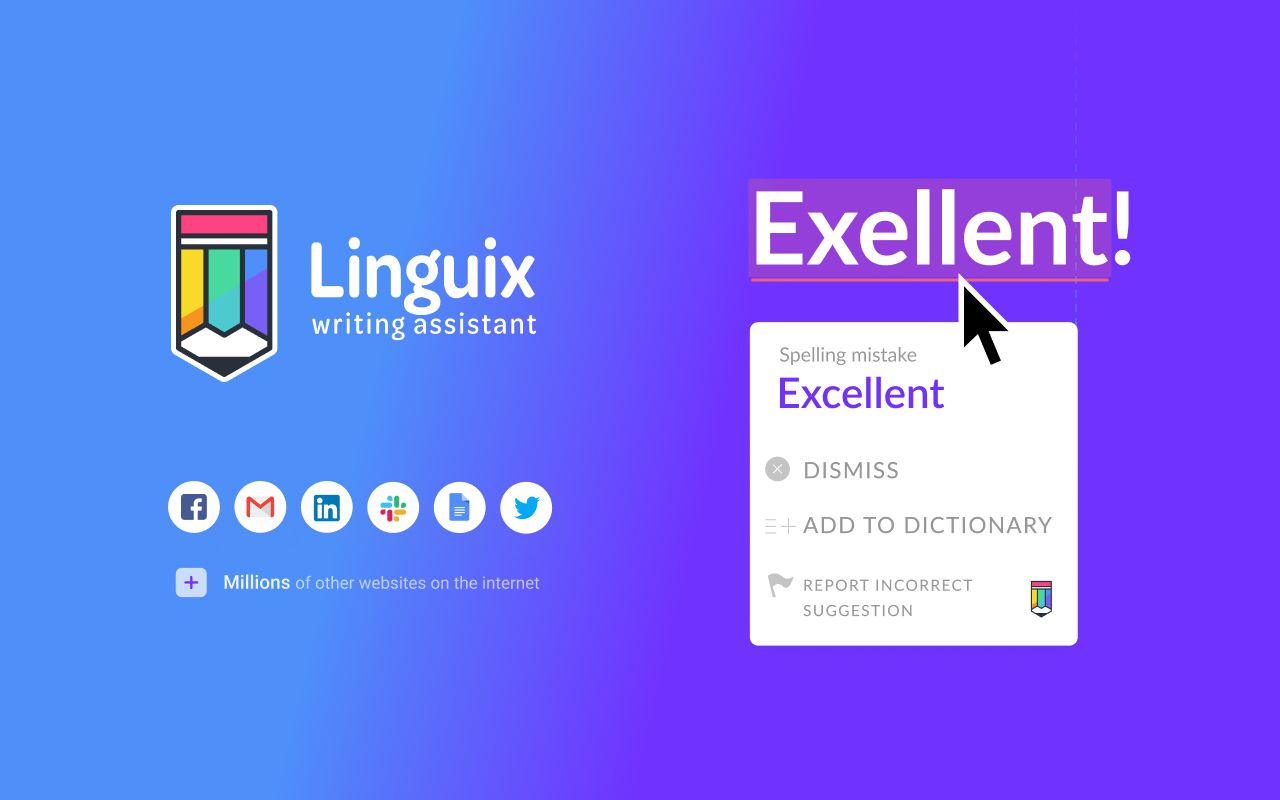 Linguix is a proofreading tool that helps you eliminate the spelling mistakes and grammar mistakes anywhere on your web page. It is also an AI-based tool.
It facilitates you to remove errors in writings within seconds. It provides you with an extension of Google Chrome. It also offers you a free version but not offer you a free trial. The pricing starts from $8 for a month if you pay annually.
Subscription Charges: Monthly pricing is $18.95 per month. Quarterly pricing is $36 for three months. Annually pricing is $96 for a year. Linguix doesn't provide you with the facility of plagiarism.
4. Ginger Software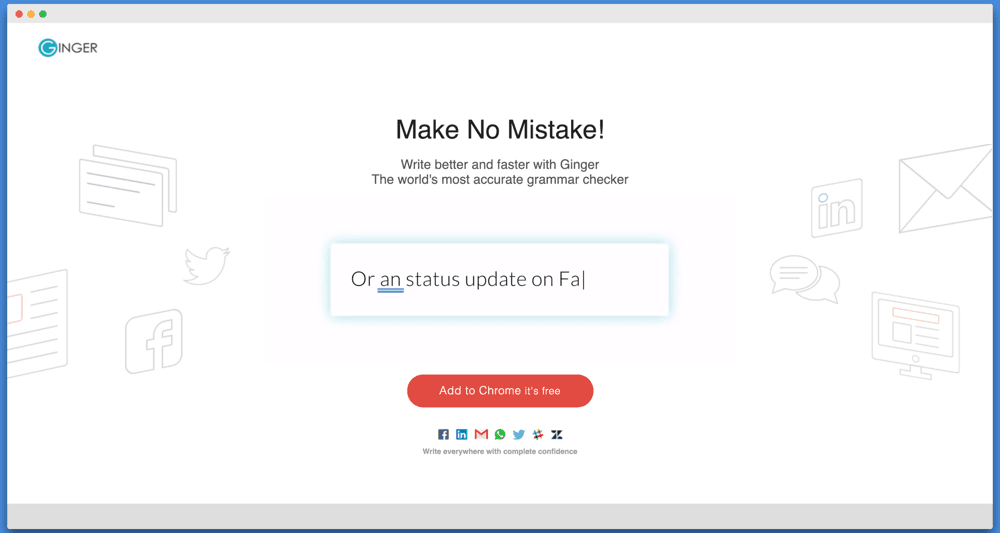 Ginger Software is also a proofreading tool that checks your text sentence wise. It is an AI-based which corrects the spelling mistakes in your document. It also gives you the facility to embed with MS word, Chrome, etc.
Ginger Software Provides you with Following Features:
Automated English Translator
Built-in Dictionary
Lightweight application
Subscription Charges: It is also have premium plans, You can subscribe Ginger.com in $20.97/month, An annual subscription, it costs you $7.49/month, and you are limited to pay $89.88 at once for a year. An two years subscription charges are $159.84 for 2 years and it costs you $6.66/month.
5. Profeedingtool.com
Proofreading Tool is a fantastic tool for Bloggers and Writers. It provides feathers for text editing, error removing, grammar checking.
It also contains hundreds of suggestions and explanations to provide you with easy and understandable text. It underlines the problematic words and provides appropriate words to fix the problem. It does not offer a free trial.
Features of "Proofreadingtool.con" are:
Text editor
Spell Checker
Punctuation Checker
Grammar Checker
Subscription Charges: The pricing of the Proofreading Tool is $9.97/month.
6. Polish My Writing (After the Deadline)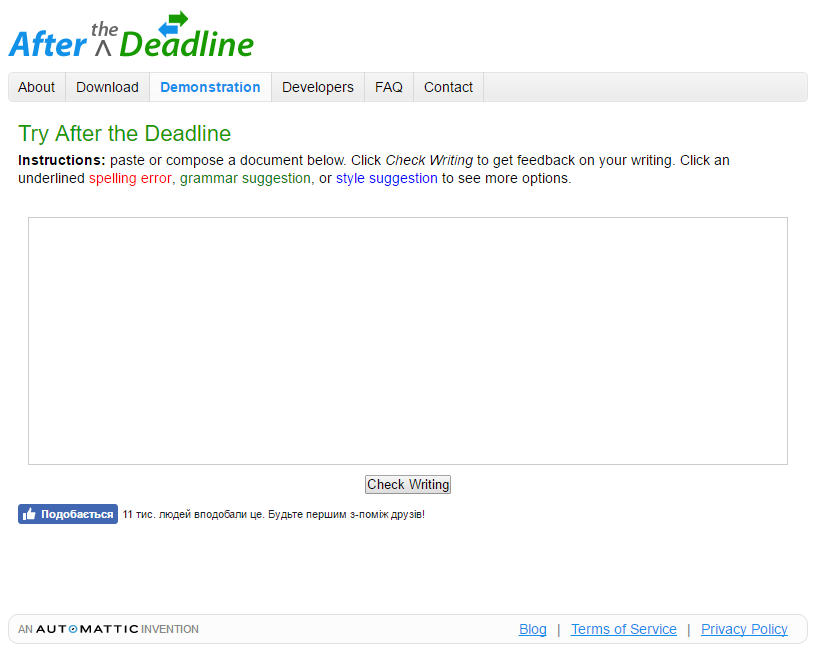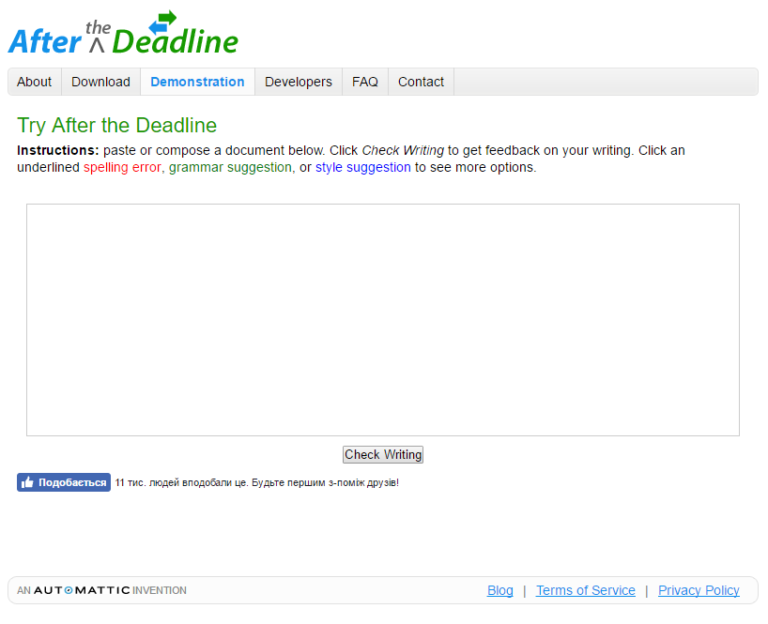 Polish My Writing is another proofreading tool. It is an AI-based natural language processing tool that provides lots of facilities regarding proofreading like spell checking, style checking, etc.
You just have to copy your text and paste in the text editor and press the "Check my Text" button, and the software will detect the flaws in your writing and provides you suggestions. The other name of Polish My Writing is After the Deadline.
Common Features of "Polish My Writing" are:
Advanced Style Checking
Grammar Checking
Provide Plugin After the Deadline for WordPress
User-Friendly Tool
It provides a free plug-in name After the Deadline.
7. Paper Rater
Paper Rater is a fantastic contextual Spelling checker. It analyzes your document and provides you words related to your tex. You just have to copy-paste your text, and it will offer you suggestions and errors in your writing. No time taker software and provides you with instant results related to your document.
Primary Features of "Paper Raters" are:
Advanced contextual spelling checker
Allow more than 300 words/page for checking.
Grammar checker
Free version for general people use.
Provides suggestions for word correction
You can get premium membership just in $3.48/month with annual payments.
8. Language Tool
Language Tool is an open-source spelling checker and Grammar checking tool, provides translation services in English, German, French, and more than 20 languages. You can add it in MS words and Google Docs.
The spelling checking algorithm of the Language Tool is so good that it can detect spelling mistakes efficiently than MS word. The free version allows you to check 1500 characters in a single check.
Primary features of "Language Tool" are:
Support more than 20 languages
Fact spelling checker
Allow 1500 characters in a single submission
Grammar checker
Subscription Charges: The pricing of the Language Tool is $4.92/month and $59/year. Also, provide Developer API for developers in $39/month
9. Slick Write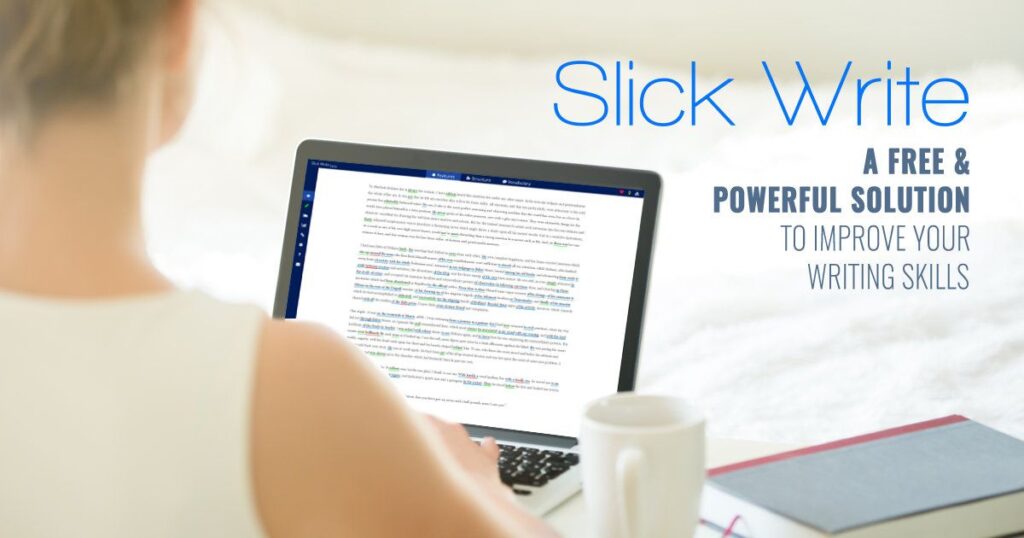 Slick Write is another free proofreading tool. If you are new in the field of Blog writing and want to improve your skill, then this tool will help you a lot. The Grammar checker of this tool is fast and effective. A fantastic feature of this tool is that it is free.
Significant Features of Slick Write are:
Fast Grammar checker
Total free software
Provide Dictionary
Help in improving writing skill
Spell checker
Text editor
It allows 3000 words for checking in a single submission.
10. Spell Check Plus
Spell check plus is an advanced spelling checker tool that effectively corrects the spelling mistakes. This tool is resembling like MS Word. You can also check errors related to grammar.
This tool is best for people who have no too much knowledge of English. The new Bloggers can improve their writing skills by using this tool.
Characteristic of "Spell Check Plus" are:
Designed for second language learner
Punctuation and Capitalization checker
Grammar checker
Provide free version
AI-based spell checker
Subscription Charges: The pricing of spell check plus is $14.99.
11. Reverso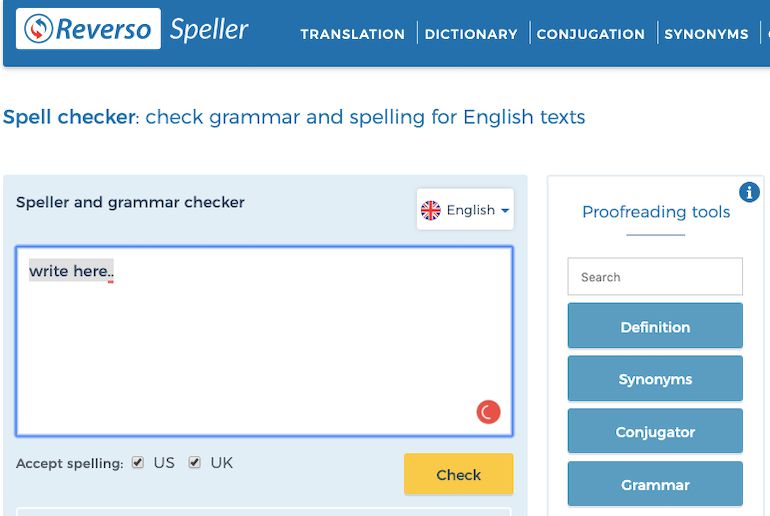 Reverso is a free online translator, spell checker, and grammar checker. It can translate your text into French, Spanish, German, Italian, Russian, Portuguese, Chinese, Arabic, Hebrew, Japanese.
The core functionalities of this tool are in translation. A fantastic factor about this tool is it can test the translations online. It also provides facilities in spelling checking. It is also free. More than 60 million users use this tool for accurate translation.
Main Aspects of "Reverso" are:
Online translator
Spell checker
Dictionary services
Subscription Charges: The pricing of Reverso is EUR 9.99/month.
12. Typely
Typely is a free online proofreading tool. It can check the mistakes related to grammar and punctuation, catch the minor errors in the text, and provide you with suggestions. You can check more than 5000 words in single submissions.
Features of "Typely" are:
It is totally free
Fast spell checker
Best Text Editor
What are Some Proofreading Techniques?
Read and review your text carefully and again and again is the best proofreading technique. You should send your document to your friend to read. Make sure that your writing is precise and error-free.
What is the Best Proofreading Website?
The best proofreading website is Grammarly for me. Most of the bloggers are using it for proofreading.
Is Grammarly Free?
Yes, Grammarly is free, but with limited features, if you are a professional, then you should buy its premium version.
Is There a Free Alternative to Grammarly?
Yes, there are many free alternatives to Grammarly. You can use many other free tools like Pro Writing Aid, Typely, and many more.
Can You Make Money From Proofreading?
Yes, you can earn money from proofreading. You can prof-read the text of many writers. Many new bloggers cannot buy the premium versions of proofreading tools. You can provide services in the low cast to that bloggers. Also, just writing valuable content is not enough unless you promote it through a different mediums and one free medium is the best free press release sites.
How Do I Become a Proofreader Online?
You can become a proofreader by just pacing ads on different groups. You can also register on Fiver or Upwork as a proofreader.
Final Words About Free Online Proofreading Tools
If you want to write flawless content, there is a great opportunity that you can use any of the tools mentioned above. All sites and software which we've discussed are an entirely AI-based and accurate proofreader.
You can choose proofreading as a profession and can earn money. Most of the writers do not have too much time for proofreading, so buying any of the above tools can provide the best services. You've another option to earning huge amount is pay per click affiliate programs to earn huge money online. If you have any question then ask us at comment section! I'll answer your's queries.