Nowadays, teenagers look for ways to earn money online. There are many methods to earn huge amount i.e., Blogging, Android apps that pay you real money, Affiliate marketing, YouTubing, and many others. But teenagers who are not interested in above then jump into online teaching jobs.
Now, the question is why they do that? The best answer is it is the easiest way to earn money. You can make easy money from it; if you have excellent skills in the elucidation and also wants to educate.
There are a lot of e-learning platforms that are providing this facility. Online teaching is creating a revolutionary change in the modern era, and you can also do the same if you have that passion for delivering quality education.
You don't need to be a scholar and have a quality degree even without them, and you can wonder if you have the quality knowledge. You just have excellent communication skills, quality education, and a passion for teaching.
List of Online Tutoring Jobs for Teens:
1. Udemy
Udemy is one of the best e-learning platforms. You can earn money from this site by selling your course. All you have to do is just to fulfill the requirements of the Udemy.
Register yourself as an instructor and then choose a valid topic for the course. Then the most crucial part you have to create the course with good audio and video requirements.
The good thing about Udemy is that there is no additional charges/fee to become a Udemy instructor. You can create a course without any approval. The course's support only checked before publishing on their site, which depends on the checking of content and the requirements of Udemy.
The earning criteria for Udemy are variable from course to course. Now the question is how you get the money? You just have to connect your Payoneer account with Udemy account, and Udemy will pay you every month for your courses. There is an analysis of sequences on Udemy.
80% of enrollments were paid (20% free) on Udemy
90% of registrations were sold at 10$ (10% at full price, typically around 200$ for top courses) on Udemy
75% of enrollments came through Udemy organic sales, 25% through affiliates like Amazon.
So don't waste time if you want to earn, join Udemy. Udemy standard course is video-based. Courses must have at least 30 minutes of video content and at least five lectures.
Additional teaching tools (like assignments, quizzes, and coding exercises, etc.) can be added to create a good learning experience for new students.
2. Tutapoint
Tutapoint is an online tutoring point that provides online tutoring videos for mathematics, computer science, English. You can earn from this site as an instructor. On Tutapoint, you have to register yourself as an instructor. But there is a restriction of 2 years of teaching experience.
As a retired teacher, it is the best opportunity to earn from Tutapoint. You have to teach students online. Tutapoint pays 14$ per hour. They monitor the instructor during online sessions. The payments are sent twice a month as either direct deposit or sent as a cheque. Your earning depends upon the time you spend in the online session.
Tutapoint offers tutorials on mathematics, science, and world languages. Between those four subjects, teachers and instructors will have an excellent opportunity to find work on Tutapoint. The tutors help students in grades 4 to 16.
3. Kaplan

Kaplan is another e-learning platform that provides teaching facilities for the students. Kaplan's instructor earns 21$ per hour. You just have to register yourself as an instructor and start teaching the students. The main objective of Kaplan is to prepare students for tests like MCAT, GMAT, etc.
Instructors bid for students and create their profiles. The students search for teachers and join them. Students pay a fee, and Kaplan Pays the tutors.
4. HappyTutors.com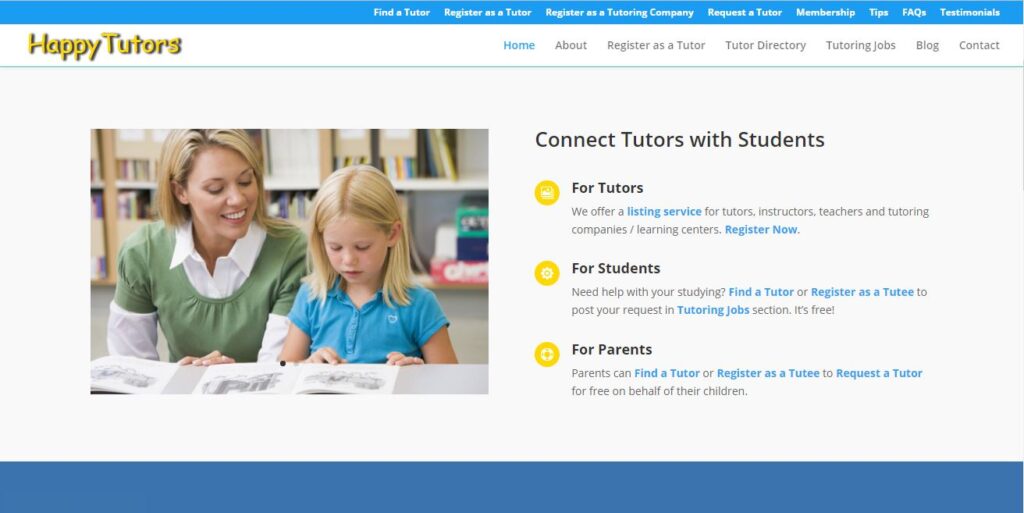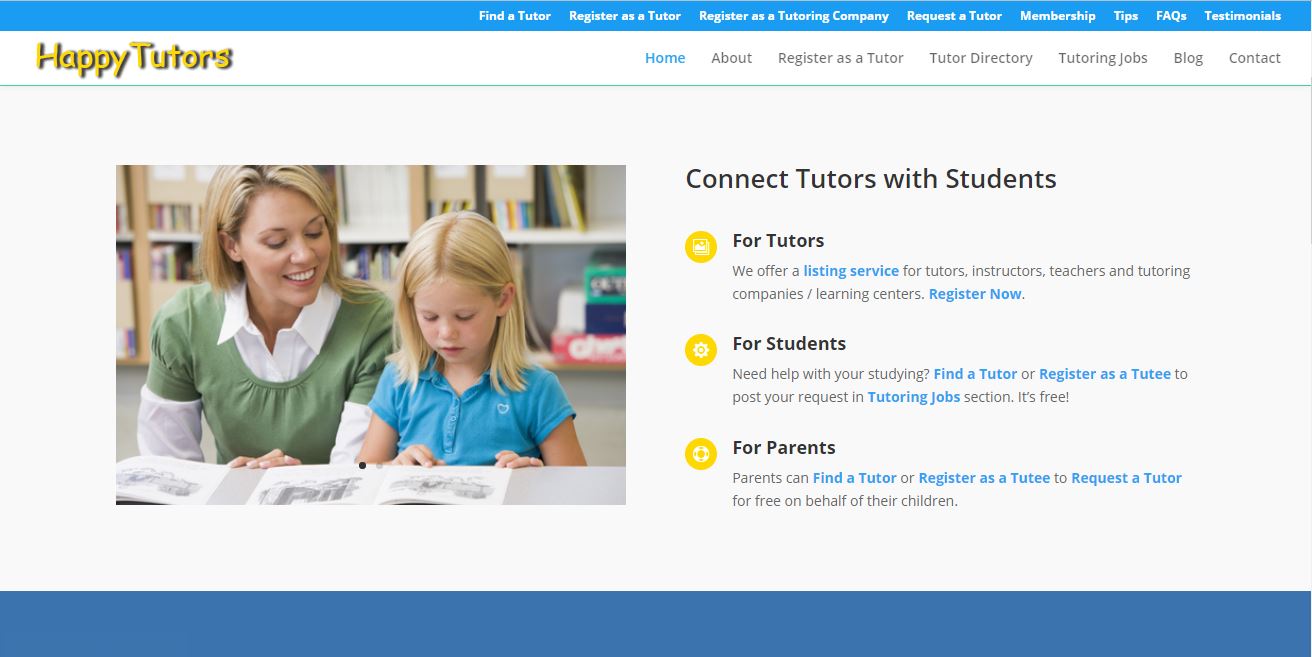 HappyTutors.com is another platform where students find perfect tutors. You can join this site as an instructor, but you have to pay 50$ per year as a promotional fee. You set your profile, and your profile is visible to the parents. You sent your details to HappyTutors.com, and they verify it.
Below is a general guideline of rates per/hours:
Certified Teachers & College/University Professors: $35-$100/hour
College/University Graduates: 25$-50$/hour
College/University Students: 20$-40$/hour
Three steps to becoming a HappyTutors.com tutor
Submit your application form
Pay the promotional fee
Wait for email Confirmation
HappyTutors.com pays you through Paypal or Payoneer.
5. Tutors.com
If you are a teacher and want to boost up your earning Tutors.com is an excellent platform for you to make money. By just following the four steps below you can become a Tutor on Tutors.com:
Set up a free online tutoring profile
Get online tutoring requests
Introduce yourself to new students
Start getting online tutoring jobs
You can earn from 30$/hour from this site. It can increase up to 50$ to 60$ per hour by studying advanced subjects like Calculus. The demand for online tutoring has blown up in recent years, and students love it.
However, since there are no physical limitations, the supply of available tutors is high, which drives the average price down from local tutoring. The paying methods of Tutors.com are the same as Payoneer and Paypal.
6. Student-Tutor


Student-Tutor is another online tutoring service providing platform. Like all other websites, you have to register yourself as an instructor in Student-Tutor and start earning. The gross income from this website varies from course to course. For an average tutor, the price is 15$.
You can easily earn from home by delivering online lectures. There are more than 3 million parents and students connected with Student-Tutor. You can receive payment from the Student-Tutor through Paypal or Payoneer.
7. Use YouTube to Teach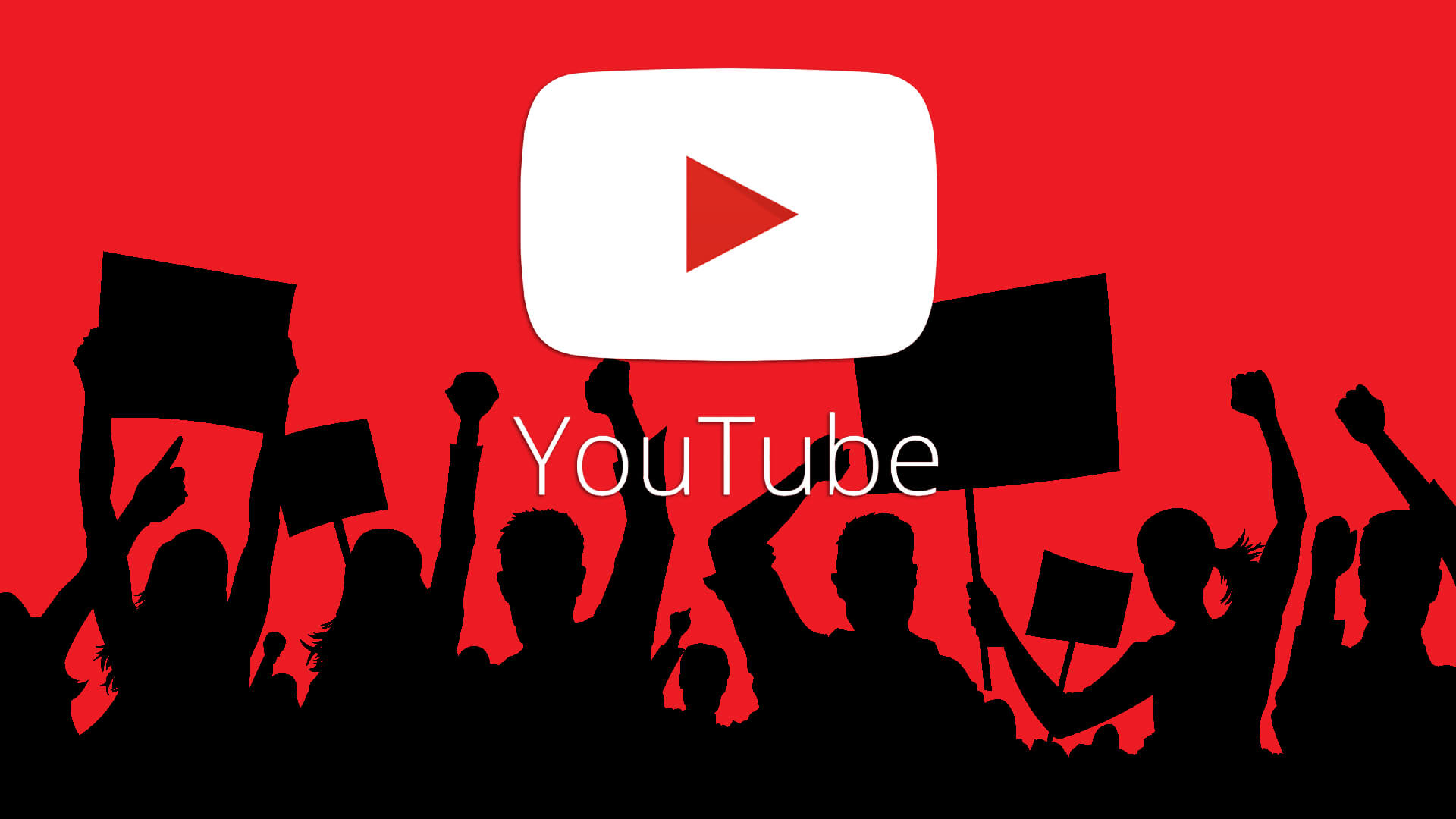 YouTube is the biggest platform for online earning. If you want to earn money through YouTube. Educational Video is the right niche. You just have to prepare videos and have to monetize your channel.
You earn cash by Advertising Revenue, Corporate Sponsorships, and many other ways, but the most three popular ways to earn money from YouTube:
Monetize your channel with google ads
Monetize with sponsor's ads. Monetize with affiliate marketing. It will take some time and an excellent subscriber to getting this area
You can use affiliate links to your audience and earn handsome amount.
The only thing matters on YouTube is the choice of niche and the quality of your content as there are strict rules of YouTube for Copy Rights. If you promote your channel on different platforms, you will get traffic and earn money.
8. Cambly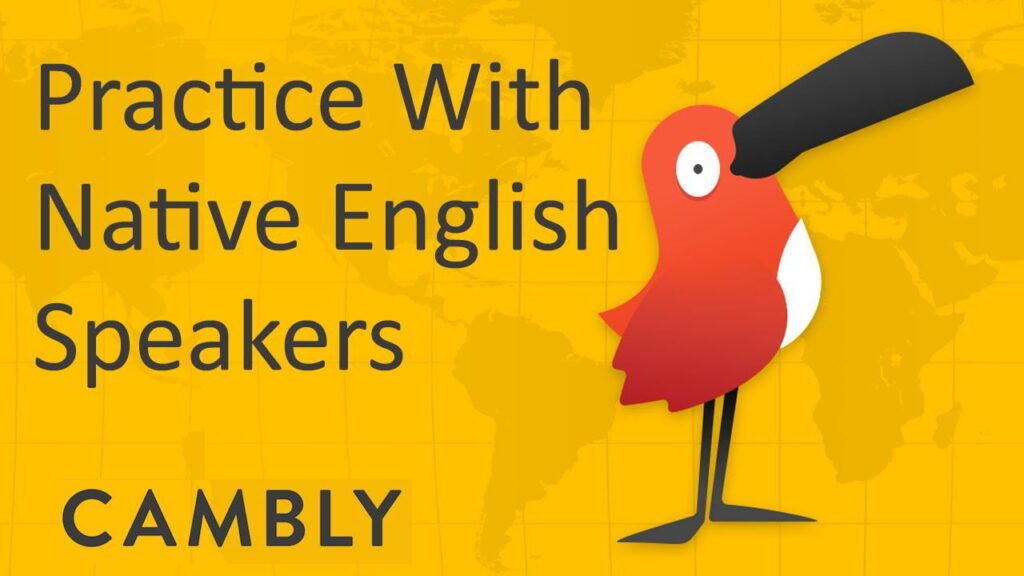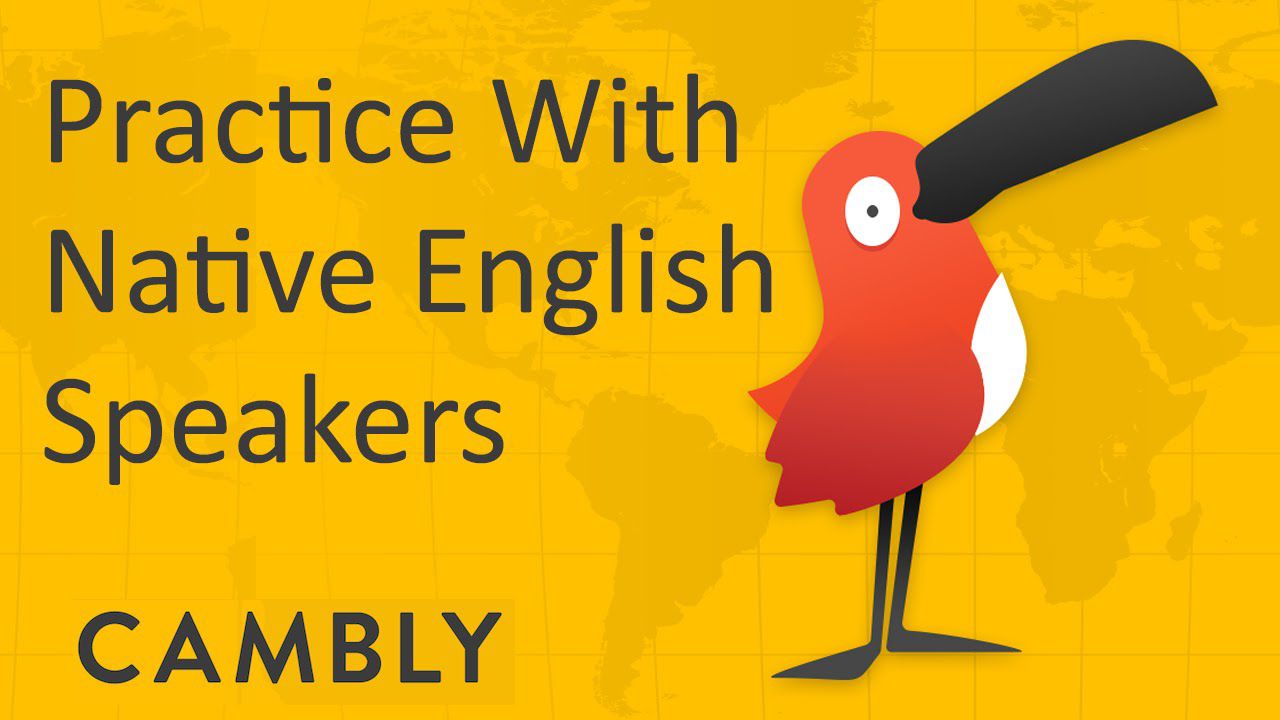 Cambly is another choice to earn great amount online by tutoring. If you want to learn fluent English or teach English online, Cambly is the right choice. To become a Cambly Tutor no previous experience is required, no degree or teaching certificate necessary and easy application process.
The only requirement is that you:
Must be a native English speaker.
You can easily earn 10.20$ USD/hour.
No minimum hours, no commitment
It only requires a phone or computer
Paying Criteria for Cambly is 0.17$ per minute 10$ per/hour, and Cambly pays you weekly through Paypal.
How Much Money can You Earn from Online Tutoring Jobs?
The average hourly rates for tutoring (including online tutoring) in the UK range from 29£ (USD 37) for tuition up to the age of 14, up to 41£ (USD 52) for university-level tuition. You can earn 30$ per hour from the online tutoring sessions.
Some Places To Find Online Jobs for Teens
Survey Junkie: Online survey site after completing survey you get paid.
Swagbucks: Online task provider by completing their tasks you get paid.
Bookscouter: This teh place where you can sell your old books and you'll find the latest ways for selling textbooks online.
Care.com
Fiverr: Freelancing platform where you can sell your skills by getting paid.
Etsy: A place to find the perfect handmade gift, vintage & on-trend clothes, unique jewelry, and much more unique things.
Tutors.com
Cambly.com
Final Words
If you want to build your career in e-learning and teach students, then there is an excellent opportunity to join online platforms like Tutors.com and join as an instructor.
It is effortless and practical to teach students via the internet. During the pandemic of COVID-19, the trend of online teaching is increasing. So start online education, and with the snap of your finger starts earning. You should also learn about online proofreading tools and pay per click affiliate programs are also the best ways to earn money online.