Teenagers always seeming to extra money to make their little dreams comes true. They do a part-time job to earn money.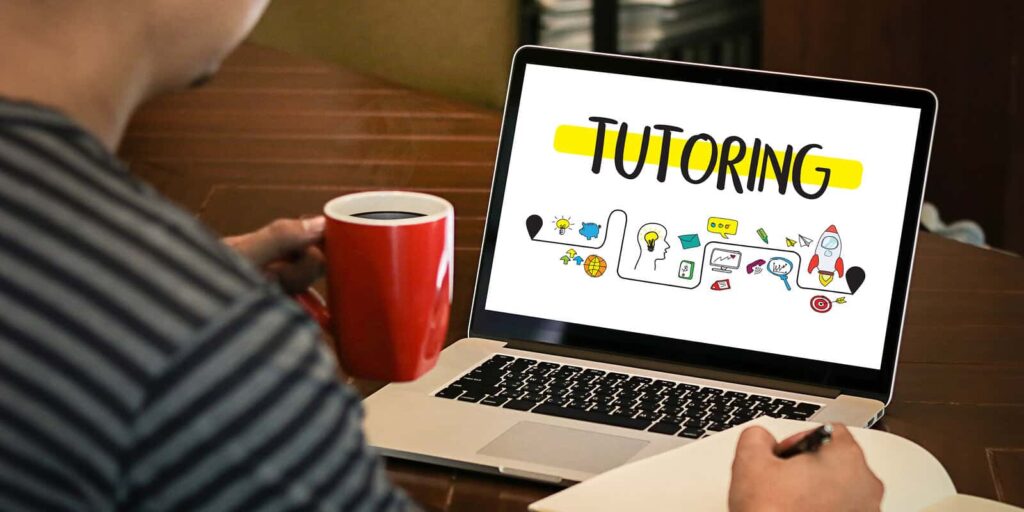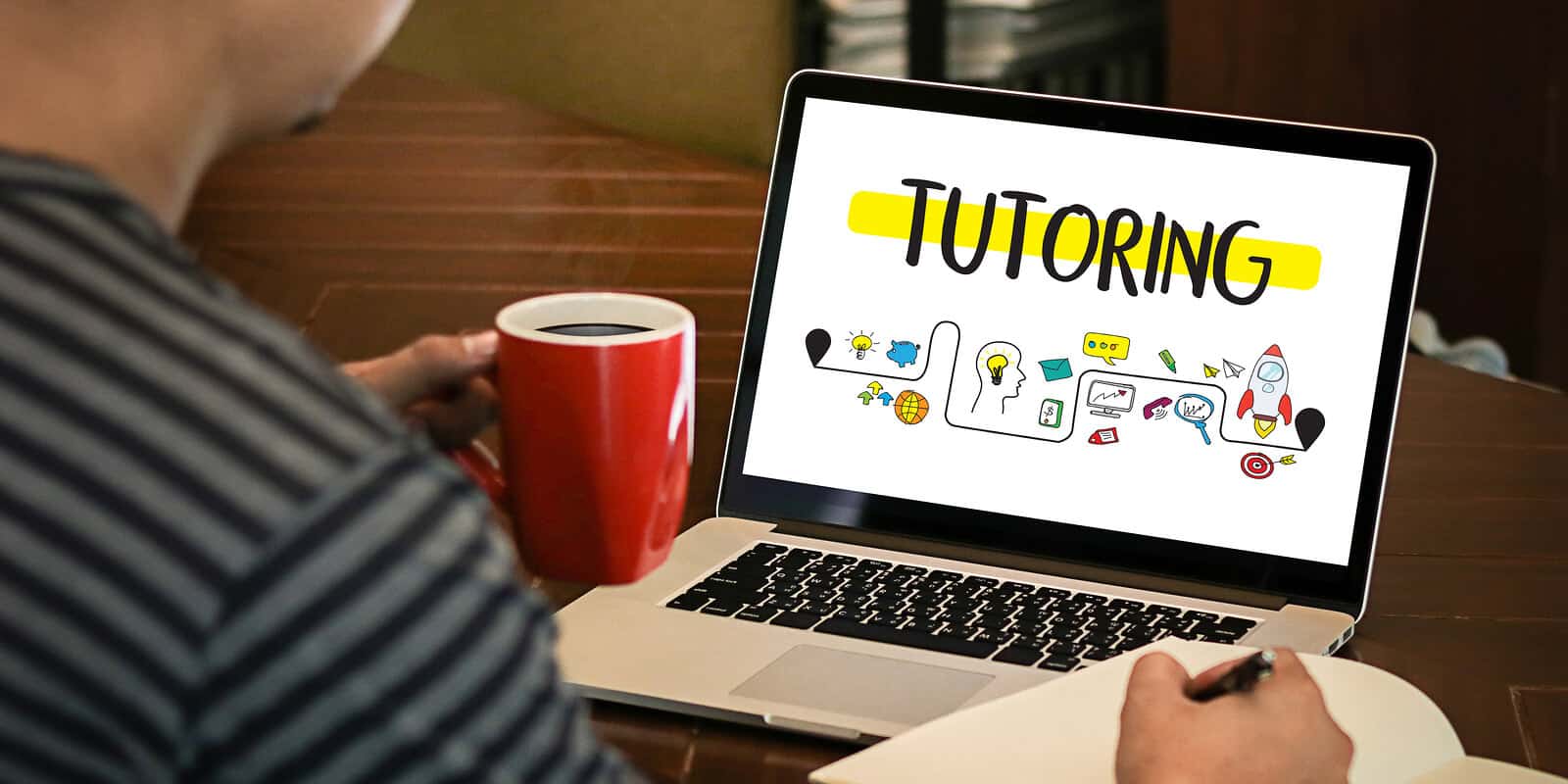 There are many ways to earn huge money online like Blogging, Android apps that pay you real money, Affiliate marketing, YouTubing, and many others.
But teenagers who are not interested in the above then jump into online teaching jobs.
If you lie in them, you should try online tutoring, Online tutoring jobs are in high demand, and it is perfect if you have expertise in a specific field.
You can teach people by making a course of videos and sell it for money.
For this, you need a reliable and high-speed internet connection, you can call Spectrum to know about their new internet plans and order your plan as per your need.
If it goes up, you'll make a huge amount.
Many online platforms are providing an opportunity for teenagers to work with them. Below I've discussed the best platforms that are trusted and verified to do the job on them.
Why Online Tutoring Jobs
Online platforms for businesses and services have provided everything to our doorstep. With just one click, students and teachers can start their projects.
Teachers can enhance the teaching experience through online tutoring jobs.
This article will tell you about the online tutoring platform, tutoring experience, requirements, earnings, and everything you need to know about online tutoring jobs.
What is an Online Tutor?
Virtual teaching continues in the online tutoring platforms.
Online tutors are the online teachers who teach the students using internet services.
Usually, teachers and students collaborate in WhatsApp groups, Facebook groups, Instagram, or other social networks.
Another way of online tutoring sessions is to join the online class by using online video conferencing or online classes forums.
Some teachers start teaching personally, getting apart from the virtual space to facilitate the specific students.
How to Start your Online Tutoring Business?
Starting an online teaching business is not a more challenging job.
If you are a well-qualified person with a teaching certificate, you can rock there. How to avail online tutoring opportunities?
Here are is the answer:
Go and get registered to many reputed tutoring companies as a part-time tutor: You need to upload your profile carrying information related to your academic and career background, experiences, interest, and opportunities. Vendors or students on that specific website can see your profile as a "tutor profile" and hire you for private tutoring.
After approval by the virtual tutoring company, your tutor profile will be available to the public.
You must know the tips and toes to use the academic tools necessary for tutoring. Like how to have video conferencing? How can you invite other students to join the class? How to use screenshots and online AV-Aids during the virtual course?
Now you will start taking students and teaching online.
What Do You Need To Become An Online Tutor?
Many teenagers hesitate while teaching online. You should completely finish these barriers that are stopping you from teaching. While becoming an online tutor, you must be very good at communication skills.
You must be confident and fully assured about the knowledge you're delivering. Make complete research on the topic before explaining.
Physical teaching experience is a plus for you if you're teaching online to college students or school students. Your explanation method must follow the student levels.
Best Online Tutoring Platforms for Teenagers
Several online platforms offer the best online tutoring jobs.
These platforms provide training and tutoring experience to the teachers to perform their best.
You can avail the services of online tutors for middle school, high school, college level, and universities. Brainfuse, PrepNowTutoring, TutorMe, Skooli, and StudyPool, Chegg Study are popular online tutoring platforms.
If you lie in them, you should try online tutoring, Online tutoring jobs are in high demand, and it is perfect if you have expertise in a specific field.
You can teach people by making a course of videos and sell it for money. It may be any topic you are expert in. You can teach them math, writing like an essay writing service author, or music composition.
Before signing up for the best online tutoring jobs, you should scroll down to get basic tutoring knowledge.
1. Udemy
Udemy is considered the hub of online teachers. You'll get a variety of subjects at Udemy many persons are teaching online at Udemy.
You have to make an online tutoring profile and upload a video course on a specific niche.
Your course's niche must be unique and highly in demand because it's all about demand and supply.
If you're making a course on Digital Marketing, then you are doing a mistake.
The good thing about Udemy is that there is no additional charges/fee to become a Udemy instructor. You can create a course without any approval.
The course's support only checked before publishing on their site, which depends on checking content and the requirements of Udemy.
The earning criteria for Udemy are variable from course to course. Now the question is how you get the money?
You have to connect your Payoneer account with your Udemy account, and Udemy will pay you every month for your courses.
There is an analysis of sequences on Udemy:
80% of enrollments were paid (20% free) on Udemy
90% of registrations were sold at 10$ (10% at full price, typically around 200$ for top courses) on Udemy
75% of enrollments came through Udemy organic sales, 25% through affiliates like Amazon.
So don't waste time if you want to earn, join Udemy. Udemy standard course is video-based. Courses must have at least 30 minutes of video content and at least five lectures.
Additional teaching tools (like assignments, quizzes, and coding exercises, etc.) can be added to create a good learning experience for new students.
2. Tutapoint
Tutapoint is another best choice for online tutoring services. If you choose this platform, you must need at least two years of tutoring experience without any college degree.
As a retired teacher, it is the best opportunity to earn from Tutapoint. You have to teach students online by teaching them and helping out in their study problem. Tutapoint pays 14$ per hour. They monitor the instructor during online sessions.
The payments are sent twice a month as either direct deposit or sent as a cheque. Your earning depends upon the time you spend in the online session.
Tutapoint offers tutorials on mathematics, science, and world languages. Between those four subjects, teachers and instructors will have an excellent opportunity to find work on Tutapoint. The tutors help students in grades 4 to 16.
At Tutapoint, you can provide a live tutoring session for high school level courses. The best thing at Tutapoint is scheduling. It will allow you to make your schedule depend upon your classes.
3. Kaplan
Kaplan has many online tutors who are providing their services online. If you want to register at Kaplan, you have to pass exams without needing any college degree. You have to score 90th percentile on their exam to get approved.

Kaplan doesn't show how much they are paying to their tutors. Plus point of Kaplan is that they have flexible schedules. You can choose it as a part-time occupation. Most of the classes occur at night and the weekend.
Kaplan's instructor earns 21$ per hour. You have to register yourself as an instructor and start teaching the students. The main objective of Kaplan is to prepare students for tests like MCAT, GMAT, etc.
Instructors bid for students and create their profiles. The students search for teachers and join them. Students pay a fee to Kaplan, and Kaplan Pays the tutors.
4. HappyTutors.com
HappyTutors is a little bit different from other sites. It is an online community where you can create your profile as an online tutor. People find your profile and hire if they find you suitable.
You'll need to pay a fee when you create a new profile on this website. But it allows you to make a profile if your age is 18 or above.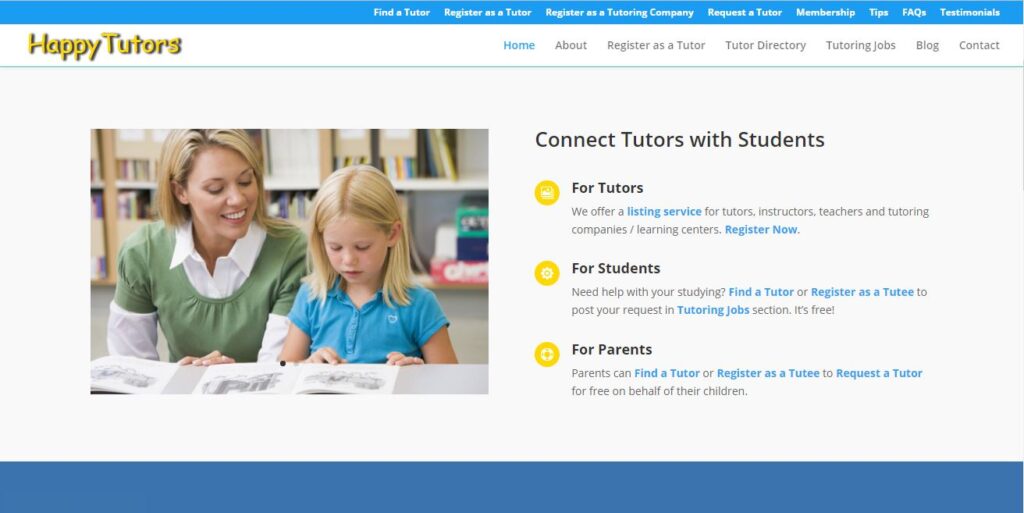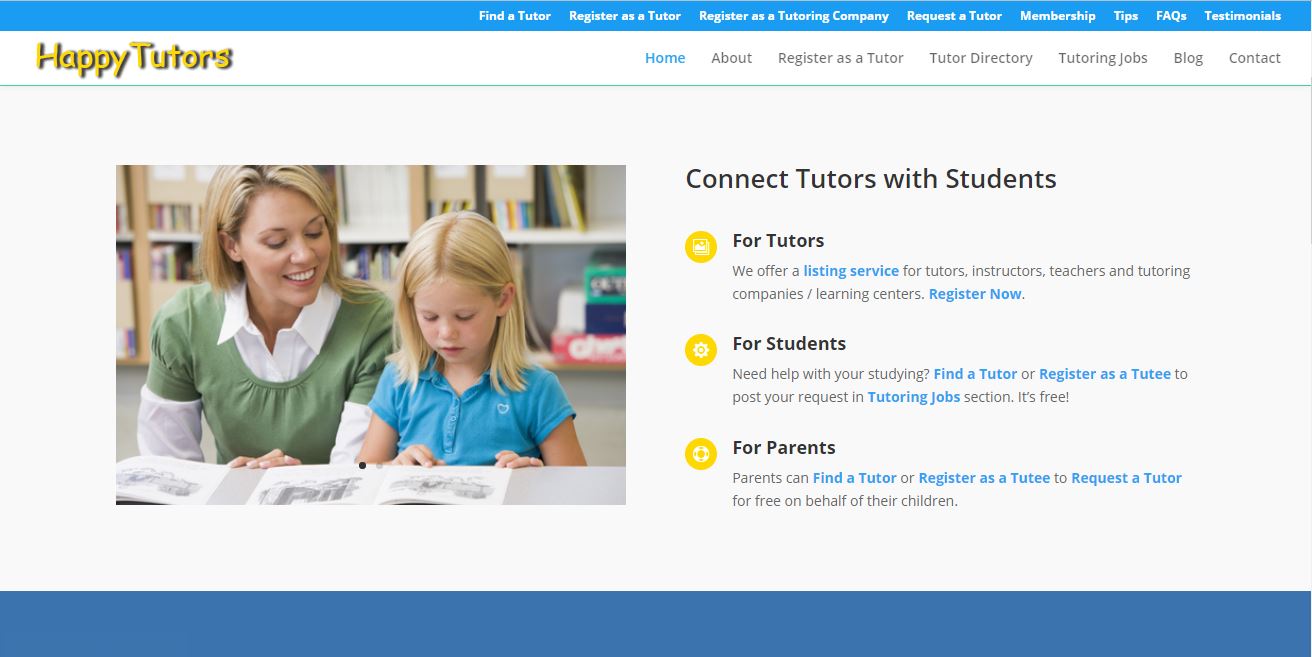 Below is a general guideline of rates per/hours:
Certified Teachers & College/University Professors: $35-$100/hour
College/University Graduates: 25$-50$/hour
College/University Students: 20$-40$/hour
Three steps to becoming a HappyTutors.com tutor
Submit your application form
Pay the promotional fee
Wait for email Confirmation
HappyTutors.com pays you through Paypal or Payoneer.
5. Tutors.com
Tutor.com also allows you to teach online students. But it allows only college students who are interesting in teaching others. And a college in which you're studying must be affiliated with the U.S. or Canadian University.
The best thing about this website is you can schedule your classes whenever you want because its service is 24 hours a day, seven days a week.
With this feature, you can give the class a schedule on your own. But the important thing about the site is that it only accepts U.S. and Canada citizens. This site's minimum availability demand is 5 hours per week. You must have excellent communication skills, and you've to be perfect in your subject.
By just following the four steps below you can become a Tutor on Tutors.com:
Set up a free online tutoring profile
Get online tutoring requests
Introduce yourself to new students
Start getting online tutoring jobs
You can earn from 30$/hour from this site. It can increase up to 50$ to 60$ per hour by studying advanced subjects like Calculus. The demand for online tutoring has blown up in recent years, and students love it.
However, since there are no physical limitations, the supply of available tutors is high, which drives the average price down from local tutoring. The paying methods of Tutors.com are the same as Payoneer and Paypal.
6. Student-Tutor
Student-Tutor hires only college students with recent grades of 3.0 GPA or above who already have experience teaching 6th-12th grade students. Strong math skills can be a plus point to be approved at this site.


This has schedule flexibility as other sites. You can manage your tutoring session within your schedule. The gross income from this website varies from course to course. For an average tutor, the price is 15$.
You can easily earn from home by delivering online lectures. There are more than 3 million parents and students connected with Student-Tutor.
You can receive payment from the Student-Tutor through Paypal or Payoneer.
7. Use YouTube to Teach
YouTube is the biggest platform for online earning. Suppose you want to earn money through YouTube. Educational Video is the right niche. You have to prepare videos and have to monetize your channel.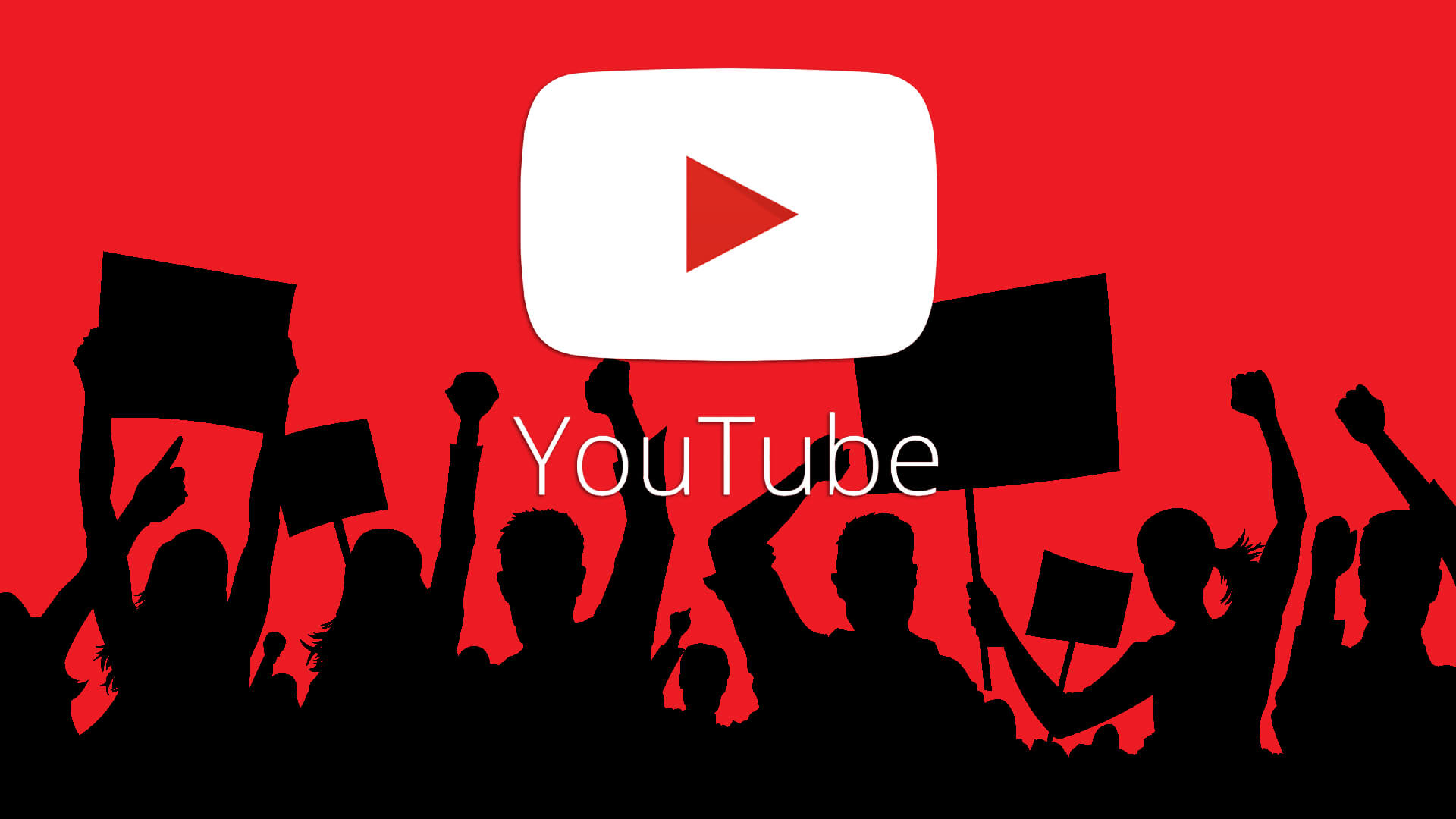 You earn cash by Advertising Revenue, Corporate Sponsorships, and many other ways, but the most three popular ways to earn money from YouTube:
Monetize your channel with google ads
Monetize with sponsor's ads. Monetize with affiliate marketing. It will take some time and an excellent subscriber to getting this area.
You can use affiliate links to your audience and earn a handsome amount.
The only thing matters on YouTube is the choice of niche and the quality of your content as there are strict rules of YouTube for Copyrights. If you promote your channel on different platforms, you will get traffic and earn money.
8. Cambly
Cambly is another choice to earn a great amount online by tutoring. If you want to learn fluent English or teach English online, Cambly is the right choice.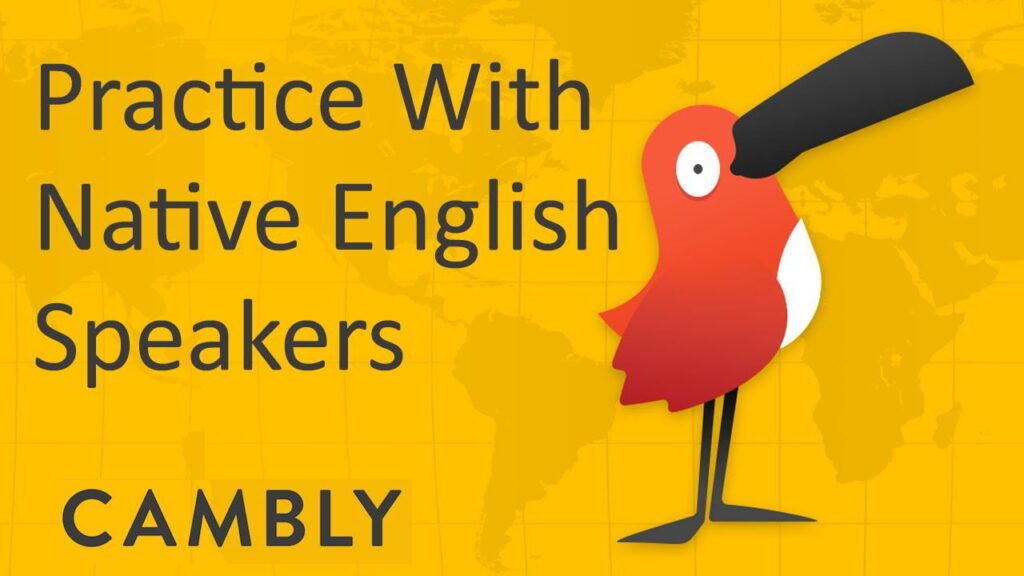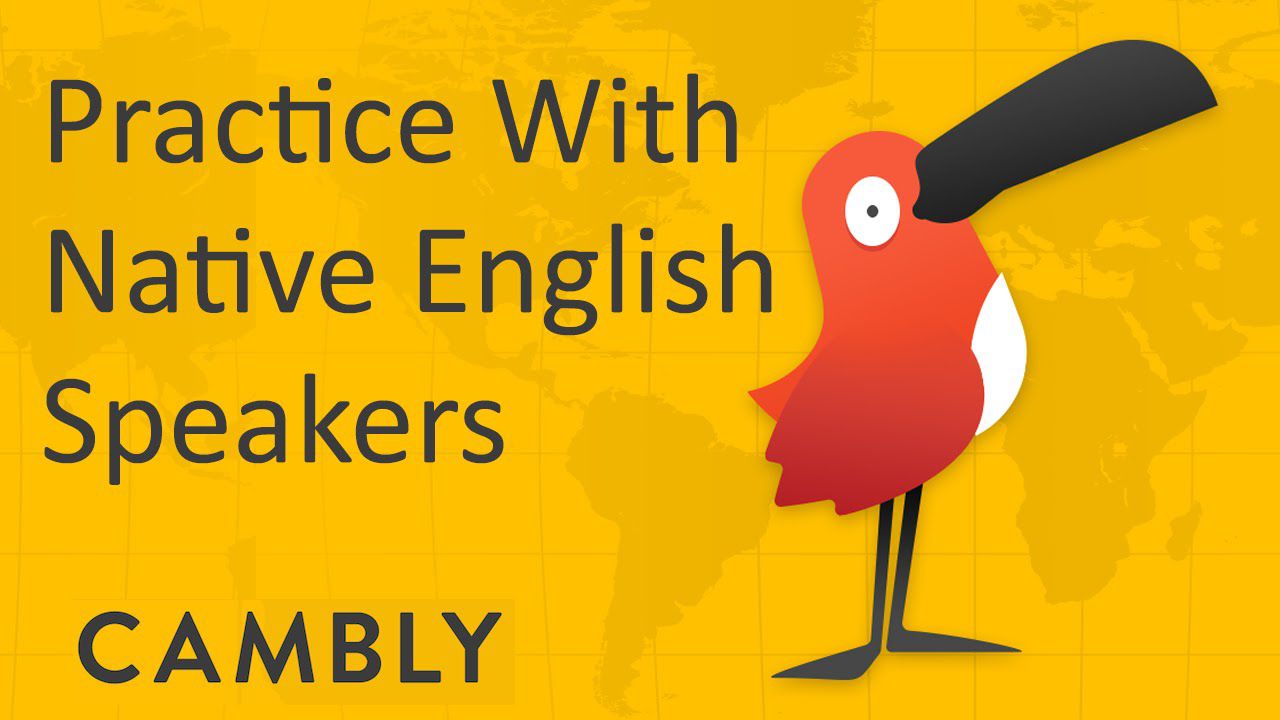 To become a Cambly Tutor, no previous experience is required, no degree or teaching certificate necessary and easy application process.
The only requirement is that you:
Must be a native English speaker.
You can easily earn 10.20$ USD/hour.
No minimum hours, No commitments.
It only requires a phone or computer.
Paying Criteria for Cambly is 0.17$ per minute 10$ per/hour, and Cambly pays you weekly through Paypal.
How to Find The Best Online Tutoring Jobs For Teachers?
Teachers have bigger social and academic circles. Here are some sources mentioned for the best online tutoring jobs:
Teachers can get online tutoring jobs by joining virtual student groups. Some students may contact the teachers personally to get help in specific subjects.
Teachers can offer the students to join a specific group on social media or any other forum. The goal is to get help from the students in academic subjects.
Besides, the most popular way is to join a tutoring company. Teachers have to upload the tutor profile after getting registered on the website. The advantage is that teacher directly gets jobs notifications.
Besides, teachers can access the students locally and offer them a wide range of online teaching services.
What are the Perks of Teaching or Tutoring?
Virtual teaching is always advantageous on the part of teachers. Here are some of its benefits given:
Flexible schedule: You can teach at flexible timing. Students may get class from a teacher late at night or even on holidays. Students and teachers get a wide range of learning and teaching experience in the sumptuous comfort of home.
Less time and money wastage in traveling: Teachers need not spend extra money on traveling sources. Besides, traveling wastes time also.
No lesson plans: Online teaching has lessened the burden of teachers. Tutoring students online require no lesson plans. Though teachers prepare the lectures before they move to a virtual class, there are no hard and fast rules. Traditional teaching requires physical lesson plans and AV-Aids as well.
Quick teacher's resources: Teachers can download or use online resources easily. Like, teachers can operate the maps, pictures, and videos from the phone or laptop connected with students to offer educational services.
Greater source for extra income: After teaching at the institute, teachers can enhance their income through online teaching with service fees.
Teach continuously and earn more: Though teachers need not travel for it. After quitting one class, the teacher can supervise another type immediately. Thus, teachers can say "yes" to more students and increase their daily income.
Stress-free teaching: In virtual education, no one monitors you physically. There is no administrative monitoring that creates stress and pressure in the job.
What Are The Requirements For Online Tutoring?
There are no fixed requirements for online tutors.
Some tutor companies require a teaching background or specific degrees in certain subjects. No prior teaching experience is required.
The more qualified you are, the more chances to get online tutoring jobs.
Housewives and other unemployed persons can also experience teaching without any teaching certificate and teaching license.
Even if you are less qualified, but have extensive experience and knowledge of a specific subject, start tutoring students. The only things you require are:
High-speed internet connection
Knowledge or experience of teaching specific subjects
A laptop, PC, or any IT device to get connected
A Webcam or headset with microphone (Optional)
Some people consider English language tutoring necessary for tutoring online. It is a wrong misconception.
When you offer virtual classes locally, you can teach students in your national or native language.
How Much Money can You Earn from Online Tutoring Jobs?
The average hourly rates for tutoring (including online tutoring) in the U.K. range from 29£ (USD 37) for tuition up to the age of 14, up to 41£ (USD 52) for university-level tuition.
There is no earning amount for any tutoring jobs. It varies from person to person and the country or state you live in. Many factors affect the payment of job like:
For in-demand subjects like mathematics, science, English, and TOEFL, the students have to pay higher for online learning.
How many hours does a teacher spend in online teaching? The more hours you spend teaching, the more you earn in online tutoring services. It also prospects the earning of a tutor.
Some tutoring companies pay the professionals higher as per their qualifications and experience. If your tutoring company does not pay you directly, you can set higher fees for personal tutoring on a particular platform.
If you teach college-level subjects, it will pay you higher as compared to elementary school teaching.
You can earn 30$ per hour from the online tutoring sessions. Well, earnings are dependent upon your working. The more you'll teach, the more you'll earn.
Straightforward answer is that no one can tell exactly as it depends upon the teaching hours and rate you set with your students personally. Additionally, it also relies on the type of classes you provide.
Whether you teach to individual students while getting an online tutor job or set up a virtual course, the payment varies as per the type of teaching mode.
However, an average teacher, after attending 1-hour class, can earn $ 30 to $40 per hour. This rate may increase up to $60 as well.
Pay per click affiliate programs is also the best way to earn money online.
Are Online Teaching Jobs Legitimate?
Yes, there are several online marketplaces for teaching that are legitimate. It is lawful and authorized.
You can get registered to authorized tutoring companies and start your services for students as a language tutor.
Where to Find Local Tutoring Jobs
Thousands of people are earning through finding local virtual teaching jobs.
The college students who feel difficulty in raveling away home to get help in academic subjects can access the tutors through many sources. Let us see how you can get local teaching jobs:
List your services on local Facebook groups
You need to join specific FB groups related to teaching and tutoring.
Mention your specifications and the services you provide as a current student. The students seeking a tutor's help often search for FB groups to get the best support. Thus, you can acquire graduate students there.
Local community colleges and private schools
If you are teaching in any institution of your community as a qualified tutor, contact the students and people personally. Thus, needed students can approach you for online learning.
Choose a subject or topic you know well
It would help if you titled yourself a "Mathematics tutor," "Science tutor," etc. Choose only that subject you are efficient in. if you have sound knowledge or teaching degree of a particular subject, start tutoring that subject online.
Test your tutoring skills in person
Continue learning language lessons, tutoring, and teaching skills. You need to evaluate your improvement gray areas by self-evaluation. Besides, you can ask your students to give feedback to you about the class or share the learning experience.
Some Places To Find Online Jobs for Teens
Survey Junkie: Online survey site after completing a survey, you get paid.
Swagbucks: Online task provider by completing the tasks you get paid.
Bookscouter: This the place where you can sell your old books, and you'll find the latest ways of selling textbooks online.
Fiverr: Freelancing platform where you can sell your skills by getting paid.
Etsy: A place to find the perfect handmade gift, vintage & on-trend clothes, unique jewellery, and much more unique things.
CafePress, Care.com, Tutors.com, Cambly.com.
It would be best if you learn about online proofreading tools.
Some Frequently Asked Questions About Online Tutoring Jobs for Teens
How We Chose the Best Online Tutoring Jobs for Teens?

Just choose the best suitable platform for you. If you haven't a degree, you can choose these sites that don't demand a degree.

If you are over the age of 18, you can use any website, but if you're underage, I've mentioned the best website offering online tutoring service for underage tutors.

Well, Udemy is the best option, in my opinion, because it gives you access to a huge number of clients. There are many chances to be successful at Udemy.
Can Teens Become Online Tutors?

Yes, they can become online tutors but under certain restrictions.

As many platforms need graduation degree, but if some are not demanding, they'll probably have some limitations.
How Much Do Online Tutoring Jobs Pay?

Well, it's dependent upon your working. The more you work, the more you earn. According to Kaplan, earning certified teachers & college/university professors make $35-$100/hour.

College/University Graduates makes 25$-50$/hour. College/University students makes 20$-40$/hour.
Do I Need to Be Certified for an Online Tutoring Job?

While every platform has its requirements, but they typically required some experience in the field.

Being enrolled currently in a Bachelor degree program is the minimum required education by many platforms.
What are some good websites where a teenager can become a tutor online?

Many websites offer teenagers to tach online at them. Many big sites are offering online tutoring services.

Udemy, HappyTutors.com, Kaplan, Cambly, Tutapoint, Student-Tutor and many others are described on this platform.
What Are The Requirements For Online Tutoring?

It varies on companies what are their requirements to approve an online tutor profile.

If you've already teaching experience of years or bachelor's degree in that specific subject in which the company want to enroll yourself.

Because having advance certification regarding any certain subject is necessary to become a tutor at authority websites.

But if you don't have a bachelor degree, you may continue with these companies that are not demanding any degree for online tutoring.
Do I need a degree to become a tutor?

No, you indeed do not require a specific degree to become a tutor.

If you have an excellent academic record with less qualification, you can start online tutoring. But you must have strong knowledge of specific subjects to become an experienced tutor.

Online tutors are proficient in teaching skills.

Other than academic teaching, if you have any skills, start tutoring. For instance, cooking, stitching, and IT classes are more excellent skills to move to a virtual tutor career.

You may need a degree to approve your tutor profile on the authorities site, but many companies are offering the same service without even demanding a degree.

Here at this article, I've created the list of platforms that just don't need a degree to approve your tutor profile.
Can You Make a Living as an Online Tutor?

Yes, anyone with some qualifications and experience can start earning through online teaching.

Though it requires no teaching experience or certificate, it is considered necessary to catch up with the students.
Besides, people with specific skills can also become online tutors to increase their daily income.
What is the best online tutoring company to work for?

Several tutoring companies have been working efficiently to serve online English teachers. The K12 is the best tutoring company that serves tutors globally.

If you are interested in virtual teaching, start your career as a tutor in K12.

How do I start an online tutoring business from home?

It is pretty easy now. Get online and search for tutoring companies.

Upload your curriculum vitae or tutor profile on many platforms to get quick responses from the company or students.

Besides on social media groups, you can publicize your tutoring expertise or previous teaching experience.
How do online tutors get paid?

Commonly, online tutors get payments through bank accounts or mobile apps online.

The student will send you the amount of the classes monthly or weekly in advance.

It all depends upon the tutor and student dealing how they set the matter with each other. Moreover, on the dealing of online teaching companies.
Can a 16-year-old become a tutor?

Yes, why not? The 16-year-old adolescent is usually in elementary school. They can become the tutor of particular subjects and provide classes to juniors.

Further, these days, school students are teaching online arts and crafts through vlogs. If your child has a specific interest or skill, prompt them to excel in online tutoring.
Can I tutor online without a degree?

Yes, do not hesitate if you could not complete any degree. Online tutoring requires sound knowledge and expertise in teaching.

If you do not have any degree, use your prior teaching experience. If you lack experience and qualifications, try to get any one of them to earn as an online tutor.
Online tutoring jobs for beginners?

You can find several forums where tutors are hired to teach school-going kids online.

If you are a beginner in the tutoring career, you should go to those platforms that offer services to students with age levels of 4 years to 14 years, like Magic Ear and Qkids are ideal for joining for beginners.

Online tutoring jobs for students

You can get many tutoring companies offering tutoring to students as per their prior qualifications.

For the best online teaching jobs, you can search for the "best online tutor jobs for students."
Conclusion
If you want to build your career in e-learning and teaching students, there is an excellent opportunity to join online platforms like Tutors.com and join as an instructor.
Teaching is a precious and holy profession. Career life as a tutor has a wider scope for people of all occupations.
Dynamic teachers send online applications on several tutoring websites by following the intense application process. The Internet has added comfort to our lives.
Now, you can learn everything just sitting in your drawing room or bedroom. Your tutor is just one click away.
Online teaching is not as more straightforward as you consider.
Though no specific degree is required for virtual education, it requires sound knowledge of subjects. Whether you teach a practical skill or academic skill, you need to understand the specific subject from all aspects.
Besides, professionalism and teaching skills are necessary to excel in this career. To achieve professionalism, you should keep learning and study more.
Keep your students at a distance and provide them authentic information that covers a broad range. Students learn more excellent skills through online teaching and classes that enhance their experience level.
It is effortless and practical to teach students via the internet. During the pandemic of COVID-19, the trend of online teaching is increasing. So start online education, and with the snap of your finger, starts earning.