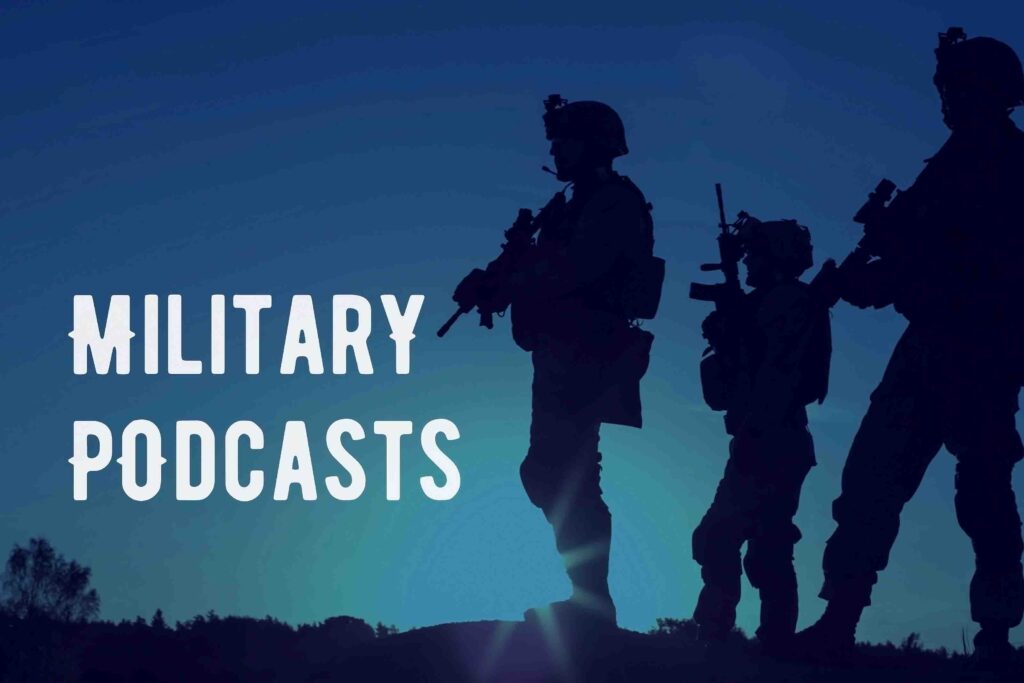 According to statistics, each month, over 100 million people listen to podcasts, and the number is expected to grow by 20% in the next two years. More and more people choose to find out the latest news and learn more about everything surrounding them, not from the newspapers or television but via their smartphones and headsets.
The military industry is not an exception. You may be surprised to find out how many people are watching the US Armed Forces news and are interested in everything related to the industry. That is why in this article, we are going to discuss the most popular and informative military podcasts at the moment. They are informative, interesting, use automated transcription software for maximum convenience, and always invite specialists for engaging discussions. Enjoy!
Jocko Podcast
If you are interested in topics about leadership and self-control, Jocko's podcast is surely the right place to be. He is a former Navy Seal and has performed at many shows and podcasts across the world.
Jocko has more than half a million subscribers on Twitter, two books, and a 5 rating on Apple Podcasts. He discusses a variety of topics concerning relationships, military, and daily routine.
The Military Leader
Those who want to learn how to transcribe audio into text or find out more about the military world should listen to this podcast. It interlinks the military and civilian worlds and explains how training and war lessons may help you become a better person. Especially if you want to become a leader, usually, such valuable insights cost lots of money, but at The Military Leader, you get them for free!
Team Never Quit
Those who want to listen to war and army stories in a more laid-back way should pay attention to Team Never Quit. It's presented by Marcus Luttrell, a former Navy Seal. The famous Lone Survivor is based on his story, and the host is one of the most popular US Armed Forces voices in the modern world.
From time to time, Marcus's brother joins the podcast to discuss true and inspiring stories. And thanks to the audio to text transcription, you won't miss anything.
Military Mom Talk Radio
One of the things that we love about podcasts is that there's a show literally for anyone. And Military Mom Talk Radio is one of them. It has two hosts – Robin Boyd and Sandra Beck, who are both military spouses and know what the industry is about. It is a platform for women who want to share their thoughts, ideas, and worries.
At Military Mom Talk Radio, you can learn more about military benefits, daily problems, as well as to find comfort and support from the people who understand their needs.
Hazard Ground
Hazard Ground is one of the best podcasts on military topics. It is produced and hosted by leading experts, has reliable transcription, and airs on a regular basis. Two veterans, Matt Pascarella and Mark Zinno share their experiences and stories, inspire others, and tell more about the military to people who are not related to the industry.
Military Money Show
Some may think that the military and money are not related. That is why you might not expect to find a podcast that combines both. However, Military Money Show does!
It is presented by Lacey Langford, who gives tips and shares advice on finances. They are extremely useful to veterans, military members, and their families. Apart from telling personal stories, Lacey invites experts and hosts engaging interviews. The topics vary from taxes and personal finances to debts and investing. If you are related to the military industry and want to manage the finances properly or learn more about the investment options you have, Military Money Show is a great option.
Global Recon
In 2020, Global Recon has been named one of the best military shows on the market. The podcast is presented by John Hendricks and engages professionals and experts in the Armed Forces. The topics are always different and cover the past, present, and future of the industry. Every show involves a high-profile guest with lots of insights and experience.
And if you don't want to miss anything, try using audio transcription online to turn the podcast into text.
Cleared Hot
You will hardly find a more interesting and diverse personality than Andy Stumpf, Cleared Hot's host. Since early childhood, Andy dreamed of becoming a Navy Seal. He has overcome one of the most demanding and complex training programs in the world – Underwater Demolition Seal Bud. There, he conquered mountains, piloted plains, and done lots of other things that a regular person finds impossible.
Andy's stories are interesting, engaging, and fun. After listening to the episodes for the first time, you'd want more!
Zero Blog Thirty
You are probably intrigued with this podcast's name, right? So are thousands of listeners across the world. Instead of cold and professional language, here you will feel as if you are having lunch with friends. Invited experts discuss everything related to the military world in a simple and engaging tone. We are very surprised to see how many people work on Zero Blog Thirty: from writers and editors to transcription experts and visual designers. Great job!
SOFREP Radio
At the moment, SOFREP is the #1 show in Apple Podcasts, and there are already thousands of subscribers on their Twitter account. The podcast is hosted by Jack Murphy, an Army Ranger and Green Beret. The topics discussed vary but cover everything related to the Armed Forces. The show is popular thanks to the transparency and straight discussions. The episodes are released once a week.
Wrap-up
Above, we have discussed the top 10 military podcasts that are hosted by service members and experts across different fields. With their help, you can stay informed and engaged, find friends, and even ease your anxiety and depression. And if you are willing to start a military podcast of your own, the shows above are great examples. Just don't forget to find interesting topics, turn to a transcription website, and be helpful.