There is a time in life when we need legal advice about some serious matter. Legal advice can take a lot of money from you. Here I have defined some ways regarding getting a free and authentic guide, especially from a registered law firm. Read the article carefully; you will get helpful information.
Where can You get Free Legal Advice?
When you try to get legal advice from the internet first, they will make you go through steps ensuring you that they are free, and when you are about to get the answer, they will ask you to give your credit cards number.
There are many ways in which you can get free legal advice. People get confused about that how and from where they can get free legal advice.
Here we will let you know that from where you can get free legal advice. Below are some of the websites offering you the facility of free legal advice.
Avvo
Avvo is the best website for getting free legal advice. It is very well-designed and well-written. It offers the innovative delivery of legal services.
You can easily understand it. It gives the best free legal advice out there. Avvo was honored by American Bar Association in 2015 for delivering the best legal services. Avvo offers a 15-minute phone call with a lawyer for free.
Avvo is not only innovative in legal services, but also they have the best marketing model.
They provide you with real value for free, and then they use their brand to solve a legal problem and make money from it. Avvo gives you simple and clear answers to your legal questions.
You do not need to pay any money unless you have to get one-on-one lawyer time. You need to meet minimum income requirements to get free assistance from volunteer attorneys.
Twitter
When you do not have any lawyer and finances, ask away your legal questions on Twitter, but it would not be beneficial. There are some lawyers on Twitter that when you tweet them, they will be responsive.
Twitter allows you to communicate with famous people easily. If you feel there is someone who knows the answer to your questions, Tweet them directly.
Reddit
Reddit works similar to quora, but you will get answers anonymously. You will get candid responses. But those responses might not be from authoritative resources.
You can get started by trying the Legal Advice Subreddit. First, get through all the rules and then post according to those rules; otherwise, you can get banned. You can get the credit check whenever you want.
Lawyers.com
Lawyer.com is a lawyer directory website where you can get the contact numbers of a lot of lawyers. From this website, you can get free legal advice very easily.
It has blogs and articles about many legal issues. It has the option 'Ask a lawyer.' You will have to tap it and can ask any legal questions.
You will get answers from their lawyers' extensive network. By using this website, you can get legal answers to your legal question for free online.
Software Development for Fintech
ABA Free Legal Answers
ABA stands for American Bar Association. It is a non-government organization. It is designed to ensure the quality of legal services and ensure that all citizens are served.
It is intended to improve the legal system and justice. It is a professional association of attorneys. A search form is to be filled to get registered.
What is ABA Free Legal Answers?
ABA free legal answers are a platform on which the questions about legal matters are answered. After qualifying, the user can ask questions to the respective lawyer about the legal issue.
Users can also post the questions on the website, and they will get the basic legal information through email. In this mode of consultancy, the attorney-client relationship is of primary importance.
You need to properly understand the legal matters to proceed and get along with the attorney.
ABA FLA: Your Pro Bono Portal
ABA is a great help to you when you are in trouble and seeking legal advice. It serves you as a pro bono portal. It gives you a platform to address your legal issues and get help from experienced lawyers.
Its motive is to ensure that justice is served to all citizens, no matter their financial state. It is for the welfare of the people having legal issues like child custody, criminal charges, personal credit report disputes, etc. There are a lot of social security issues as well.
Renew your ABA Membership
The membership of ABA is important to work with ABA. It has to be renewed every year. It has two options auto-renew or simple renew.
In auto-renew, your payment will be processed on every anniversary. An email will be sent to you before processing to inform you about it. Your dues will be cleared after that.
You can cancel auto-renew at any time. The other way to renew it is to send the renewal request online and pay the dues through credit or debit cards.
If you have hit the credit score in the past year, there will b some discount. There is a zip code available for your respective dues.
Finding legal help if you can't afford the lawyer
It would be best if you had a lawyer, but you do not have the resources to pay him. So there are some websites and lawyer that gives free legal advice services consultation.
You only need to contact them, tell them about your case; they will give you some advice and decide whether they are representing you in court or not.
Credit unions also give you the opportunity of a lawyer. There should be education on credit reporting there. Personalized credit is beneficial in the longer run.
When should you consider hiring an Attorney?
When you have troubles with legal matters and do not have much information about legal matters, then you should consider hiring an attorney. But for smaller issues that can be solved by yourself, then avoid hiring an attorney.
Because they will charge high amounts from you, you will regret spending so much money on pity matters at the end of the day. The financial situation also decides whether you should hire an attorney or not.
Should I get a Lawyer if my credit card Company Sues me?
If you are confused about whether you should get a lawyer if your credit card company sues you or not, then the answer is 'YES.' Credit card debt will get you in trouble.
It is better to get consultancy with an attorney to review your case. But first, you have to decide that whether it is worth spending for help or not. Most of the time, it helps to consult with the attorney for your case.
In this way, you can get a better outcome, like winning your case or getting a settlement agreement with the credit card company. Lawyer inform you about your responsibilities and rights to behave better in future.
Personal loans can get you in trouble, for which credit card companies can sue you. So you should have proper preparation to deal with it. Bad credit will act against you in this case.
How to talk to a Lawyer for free 24/7 chat?
You can talk to a lawyer for free 24/7 through chat. There are so many websites that offer that free chat facility. You only have to sign up and get to register, and you are good to go.
You will get in contact with the lawyer 24/7 through chat. Business law is there to communicate 24/7. Soft inquiries take place in this case.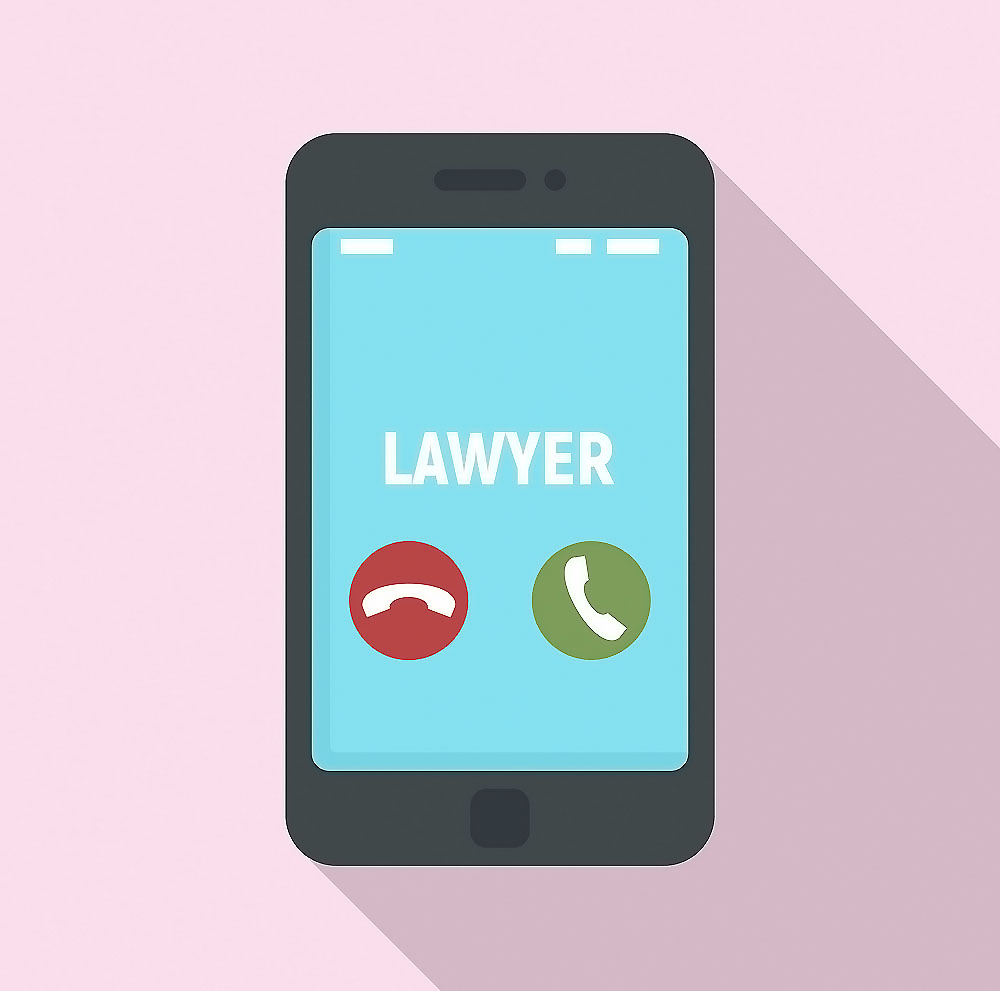 How to get a Free Lawyer Consultation over the Phone?
Some lawyers provide free legal consultation. You need to have a 20 – 30 minutes meeting with them and discuss your legal problem. They will tell you that whether they can represent you or not.
You can get in contact with them through different websites like Reddit, Twitter, lawyer.com, etc., by getting free consultation even if you cannot get a lawyer for you but will get some legal information about your problem.
The Audience of consumers will have some legal information as well.
Is there a live Lawyer chat that is actually free, no Credit card required?
Some lawyers do live chat for free. You only have to signup on the respective website. You can ask the questions about your legal issues, and they will give you legal information about them.
For this, they will not charge from. After listening to your issues, they will decide if they can represent you in court or not. If yes, then they will charge you for dealing with your case. Then you will need to get legal forms filled to proceed further.
Conclusion
If you are looking for legal assistance and out of budget. Then you do not have to worry about it. There are a lot of platforms for you to get legal help.
In the age of technology, there is no such difficulty in reaching out to the solutions to your problems. There are modes of getting legal assistance from different sources.
There are volunteer attorneys out there to help you in dark times. You do not have to pay a large amount of money to get legal suggestions. Client reviews decide the overall performance.
The sites that offer you legal assistance provide you with consumer protections. They will also deal with consumer complaints about the services. ABA is one of the projects of legal aid programs.
It would help if you communicated with experienced lawyers to get information about the legal topic. The lawyer will decide whether he would be able to the legal representation or not.
A lot of people are having trouble finding the right platform for legal advice. So there is a wide audience for all of these lawyers' websites.
The prospective clients are there to judge the attorney's performance, and it improves the overall performance. Client relationship plays an important part in it.
Communication through phone calls is very easy to get legal information from lawyers. It gives liberty of remote service and is convenient for everyone. Question submission tool is available on the websites to submit your question easily without any delay.
You should have all the information about the websites to get legal assistance. There are a lot of websites, but you need to choose the one that is more authorized and has more reviews.
All of these guidelines would be helpful for you to be on the safer side while looking for legal help. Have proper research, and then go for a solution that best suits you.